Human resources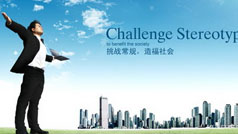 Human resources>>Education and training
For the arrangement of annual financial budget, training and economic value added (EVA) knowledge, performance evaluation and salary management, integrated office, financial department, Department of long ago in the free city of Beijing jointly organized financial budget arrangement and compensation management training. Person in charge of the sub company total accountant, financial personnel and human resource management, a total of more than 90 people to attend the training. Company chief accountant sensitive attended and spoke.
This training, in addition to the deployment of the 2010 annual financial report, audit plan and financial budget for 2011, focus on strengthening the training of EVA knowledge system, company performance assessment and the compensation management measures. Also invited Japanese experts, flowers all to guide.
The training content is rich, compact arrangement of teaching contents, explain profound theories in simple language, the interpretation authority in place, staff reflect the good, to achieve the desired results.